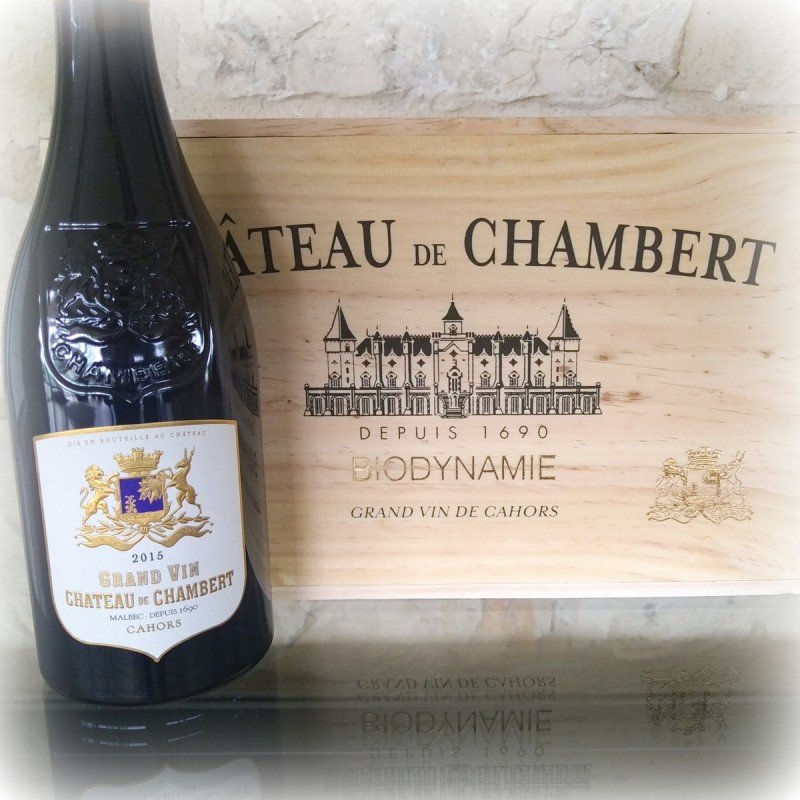  
Grand vin 2015 (Wood box of 6)
Wood box for 6 bottles (6 x 0.75L)
Security policy
(edit with the Customer Reassurance module)
Delivery policy
(edit with the Customer Reassurance module)
LIMITED EDITION: The exceptional 2015 ! Only 40 wood boxes of 6 bottles.
Variety: 100 % Malbec
Vineyards: A selection of the best terroir. A combination of vineyards from 3 types of unique soil: brown clay-limestone, iron rich clay-sidérolithic and Kimméridgien limestone.  The vines are about 40 years old on average.  Planting density: 4,500 feet/h. Average yield: 25 hl/ha.
Winemaking: Fermentation with indigenous yeast at controlled temperature (28-30°C), in small concrete tanks separately.  We look for gentle extraction so to have quality tannin profile.  Maceration post fermentation usually lasts about 15 days.  Malo-lactic fermentation and 15 to 18 months of aging in foudre of 30HL.
Appellation: AOC Cahors